I'm glad to help. Please select one of the options below.
Should I search starting from frankfort lowe's (40601) and nearby stores?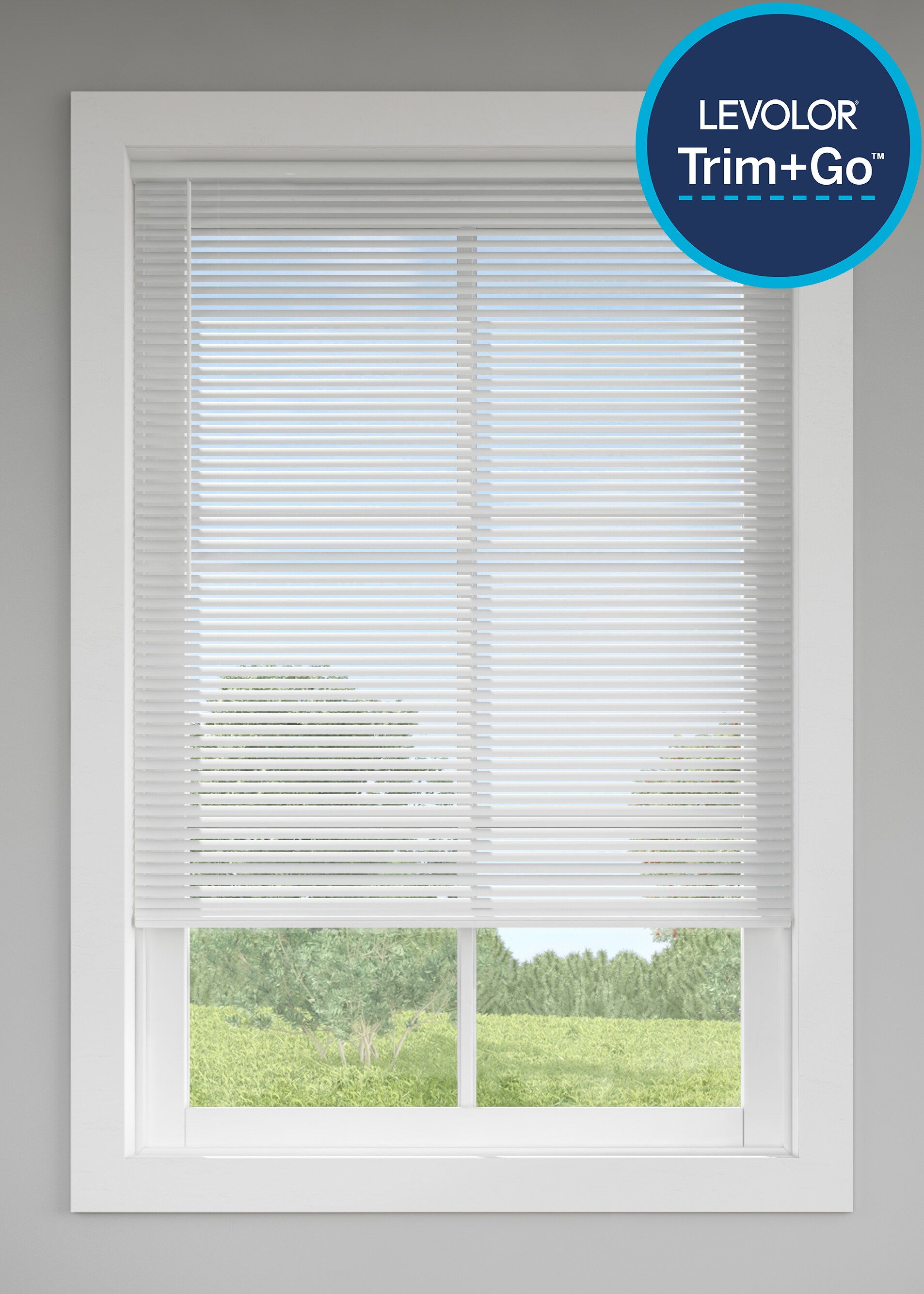 Are you interested in Trim+Go 1-in Slat Width 19-in x 64-in Cordless White Aluminum Room Darkening Full-view Standard Mini Blinds?
yes some questions as these are standard windows…your normal ones want to make sure they lift up to open as have pup..stand at them move out of way
Sorry, I'm not sure I understand that request.
Looks like we're in the middle of something right now. Do you want to continue where we left off or come back to this later?
get me a person please as have questions other things garage door opener… and door locks etc i want old ****..i am senior know how that works no tech am not and no want
I can connect you to an associate but we'll have to leave where we are. Do you want to finish up here first or speak to an associate now?
i get left all the time so u decide ok?
I'm sorry, I don't understand your request.
I'm adding an associate to this chat who can provide more help. They'll be joining shortly.
yes have talked to really great ones before
Hi, Thank you for contacting Lowe's. This is Neil S and I can see that you need to know about the garage door.
yes i hate this as it is one of them programmable new vehicle type things i hate that i have 22 yr old vehicle
i no want that type want it removed
do them still make just the old ones
Perfect, thank you for the information and let me check give me a moment.
Thank you for holding and I have checked that you can do a custom order in store. If you need a old garage door model.
ok i would appreciate it as i am in middle divorce and my husband has one of them programable vehicles and i no want him be able to get in my house get it
Yes, you can get it in store and they will order it for you.
do you have a link for it
it is possible i have the right door itself i need the lift for it
u know that push button opener work with
Yes, it is possible and it will be done by our delivery team and yes, our installation team will fix the push button opener with old house and it is possible and it will be done.
i no need u people i have sons able to do
them caan lift up and plug in for goodness sakes i can even
Yes, then they can do it and it will work with the old house too.
can u give me link for old type no programmable then?
In online we do not have the item and it will be done only in store.
so you have available in store?
i was coming in today need some things trying to price it all
Yes, you can come to the store and you can get it done.
well want price all want to buy
Yes, they will give you the quote and you can then decide to purchase.
Sure, they will give you the quote and no need to worry.
i will b paying cash up front pay for
need to know price all paid for will stop by pick up myself.
will give you a phone number to contact me if have to order
i am not in your system and do not want to be
We do not have the option to contact you and you can directly visit the store and you can get the price and you can order the item.
so how do u let ppl know item in?
You can directly visit the store and they do have a item separately and you can see them and they will shoe you the item.
ok..but don't think u carry what i want instock
i want old used to have my stuff
We will have the old one too and you can check in store.
ok will be in as have measurements needed thank you that no help me with price
i will makesure I am loaded to the hilt then
You can go to the store and you can give the measurement and they will show you the item.
ok well aluminum blinds usually have to be ordered
Sure, you can get the aluminum blinds too
ok will see you in a while then to get things I want my sons to take care of for them mom
Perfect, thank you and have a great day.
Perfect, It was great assisting you today. Thank you and have a great day stay safe and I had done my best to get your issues resolved.
Thank you for shopping at Lowe's! It's been my pleasure assisting you today. If you have a moment after the conversation, we'd love to hear your thoughts about how we did!
Conversation closed by the agent  – Now
Hi! I'm MyLo, your Lowe's automated assistant. Here's what I can help you with. Type "menu" if you need to start over.
Hi, I'm the survey bot. Lowe's is committed to delivering exceptional service and your responses will help us refine and deliver the best possible experience.
Please take a moment to answer a few questions about your experience.
Based on this experience, how likely are you to recommend Lowe's to friends and neighbors? (10 Extremely likely – 0 Extremely unlikely)
Sorry I didn't get that, please select one of the following options:
Based on this experience, how likely are you to recommend Lowe's to friends and neighbors? (10 Extremely likely – 0 Extremely unlikely)